A large inventory of pendants and earrings are available, prices from 25. to 40., as well as sterling chains and cords. A 22″ adjustable (can be cut to shorten) stainless ball chain can be added for $6. See product at my studio and Brandon Artists Guild.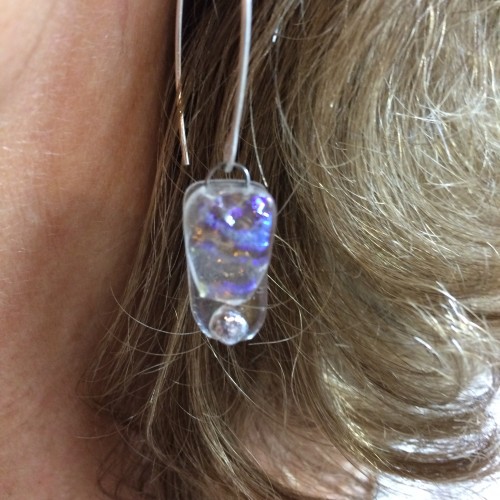 Shown above, ice drop on long sterling wire.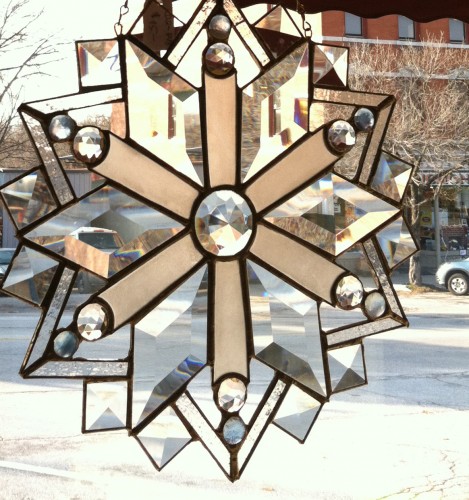 Think snow!!!
A variety of snowflakes are available at the following locations: my studio, Brandon Artists Guild, and Gallery at the Vault in Springfield, VT.
Go to Purchase for store details.
Ornaments include birds, owls, and more and sell for $20. A selection is available at my studio and Brandon Artists Guild in Brandon, VT.
SaveSaveSaveSave
SaveSave